The idea to start a one-stop caregiving company arose from the mind of vibrant and energetic Mrs Molcy Reji when she was serving as a Head Nurse at Escorts Heart Institute, Delhi. Meanwhile, She discovered many unprofessional and unethical home nursing agencies which upset the clients and patients by providing them inexperienced,  Uncompassionate caregivers and un-qualified nurses without even performing a background verification of the staffs. After returning to Kerala, she witnessed the same scenario here. This led her to take an initiative to rebuild the structure of home health care in Kerala; Establishing her first centre in Kochi, Mrs Molcy and her team started to provide plethora and quality services across Kerala.
Through Benevolent Home Health care, she focused her efforts to ensure that everyone receives hospital-quality healthcare in the comfort of their home. Benevolent provides doctors, nurses, and physiotherapists for home visits who have passed meticulous hiring standards and have had their backgrounds and medical knowledge verified by professionals. The agency facilitates lab tests at home and medical equipment rentals, making health care more accessible for our patients.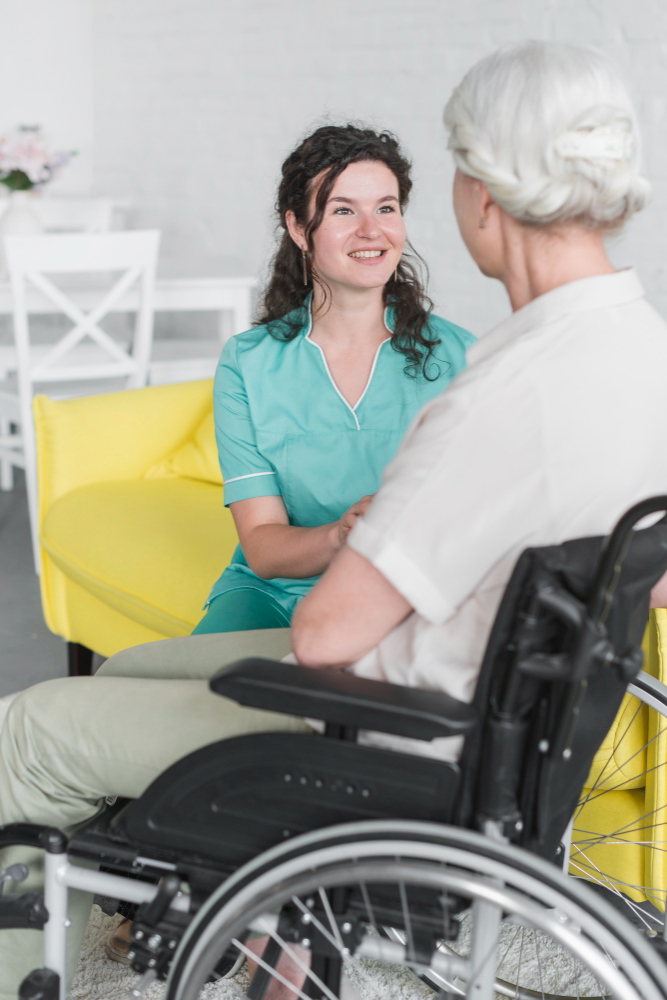 Benevolent Home Health Care is an organization under the banner of Benevolent Hospitality Services. Benevolent Home Care was launched in 2018, but the roots of the company go back as far as 2011, The success of that venture led to the provision of care and support services for vulnerable individuals, of all age groups in their own homes.
Benevolent keeps a high standard of customer service. Some of the major services offered by Benevolent include caregiving services, nurse services, and physiotherapy, maternity care etc.
In response to a growing demand for these high-quality services, personal care and support were soon made available to many more people in their own homes, in and around the local towns and villages of Kochi and different cities of Kerala
Our mission is to become an international standard home care provider in India; Offering flawless, affordable services that unite best in class care assistance and support. We are bringing a one-stop solution to home health care requirements by incorporating various products and services under our care agenda. We also focus on empowering the people with basic and advanced caregiving knowledge so that grass-roots level staffs can ensure better salary and standards of life
At Benevolent Care, we believe we can mould and refine the lives of the elderly, To create a world where they feel comfortable and happy. To shape a sense of family so they would never feel the absence of their own. Every life we touch we will touch with love, care, security and passion. Every relationship we build will be a meaningful one. We view ourselves as transparent and trustworthy partners to our customers, our employees, our community and the world around us.
Ageing elderly, chronic patients, tend to have different problems associated with them. To consult a different specialist for each medical problem can put the family in turmoil. Geriatricians, therefore, work alongside a dedicated multi-disciplinary team of nurses, therapists, clinical psychologist, counsellors and social workers to coordinate the care needs of older patients and their families and advise them on the optimal utilization of the various support services available in the community.
It is our motive to regain the comfort of our patients so that they can feel independent and carefree for themselves. We are aiming to improve the quality as well as introduce professionalism into the home health care service in Kerala as well as across India.
Home care Service in 50 regions in Kerala
The company has steadily expanded throughout the Kochi, North Kerala, and South of Kerala to raise caregiving standards and improve access to attentive, considerate care at home on a much larger scale since 2018.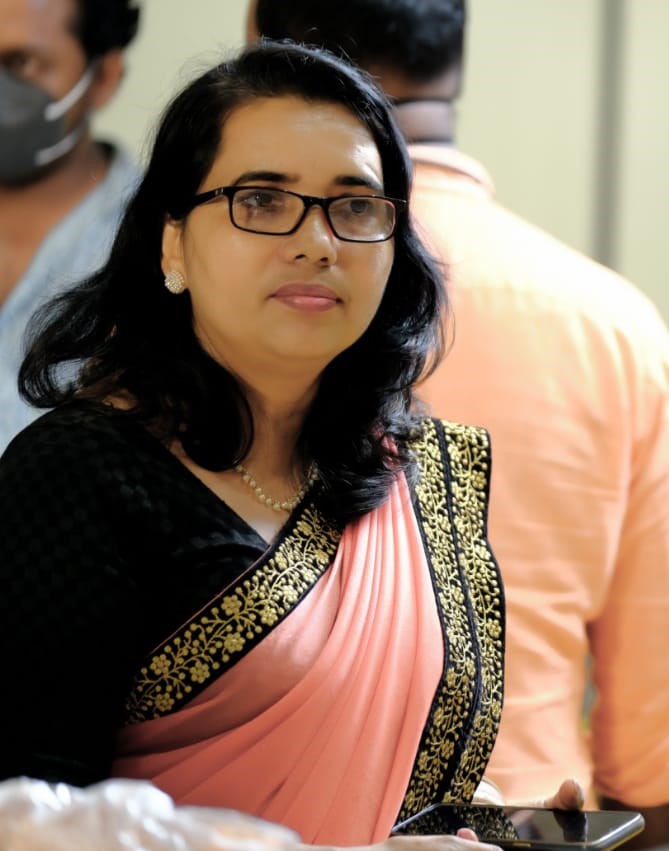 Mrs Molcy Reji
Mrs Molcy Reji was the nurse at Escorts Heart Institute Delhi (presently Fortis). She has been trained in Critical care and has worked in prestigious hospitals before starting her mission with Benevolent Hospitality Services. She is an expert in the long term and continuing care. She was having a special and strong concern over improving the standard of home health care in Kerala, which lead to the establishment of Benevolent Home Health Care.